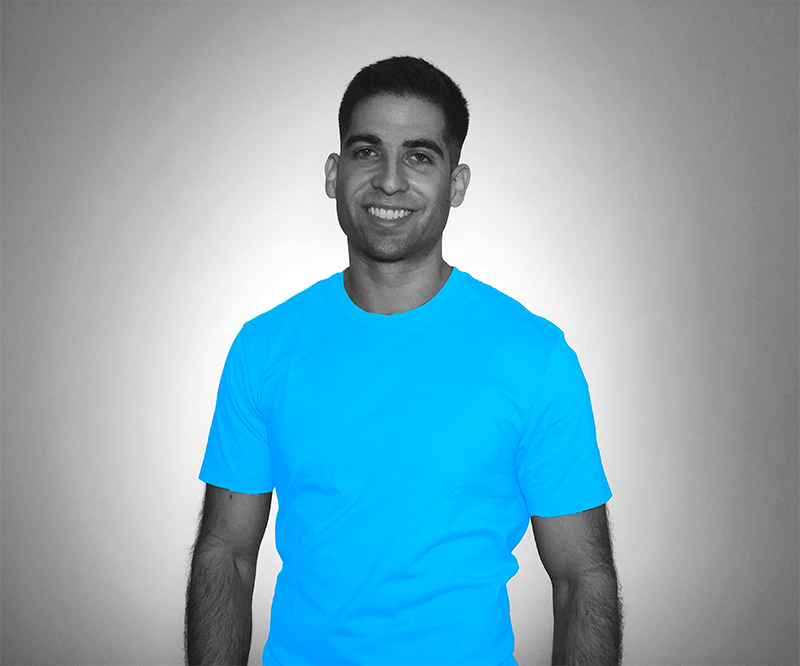 I believe in increasing your quality of life with healthy habits that are sustainable, efficient, and effective.
I graduated from high school with a daily lunch that consisted of Kool-Aid, chips, cookies, and a sugar loaded peanut butter sandwich on Wonder bread. I started my second year of college by suffering an athletic career-ending injury. And I finished my graduate school degree with a total of $150,000 in student debt. It was obvious, at 24, I had put myself in a hole early and my unhealthy habits were only making it worse. It was then I decided to begin my quest to creating long-term healthy habits based on science backed research.
Through the vast amount of health education and scientific research I consumed, I was able to implement a entirely whole foods plant-based diet, fully recover from my career-ending injury, reduce my body fat to below 10%, and become completely debt-free. With the knowledge I've accumulated coupled with the experiences I've had, I knew it would be important to share everything I've learned with you. Now I'm doing my best to provide you with all the information, tips and tools you need to live a healthier and happier life.
How I Can Help You Become Healthier and Happier
I help people like you transform to a proactive lifestyle that prevents chronic disease and fosters revitalization. Through the six pillars of myHealthSciences, we can:
And we can do this all in a way that is sustainable, efficient, and effective. The six pillars I've discovered that can help you live healthier and happier are as follows: Fitness, Nutrition, Sleep, Cognition, Finance, and Minimalism.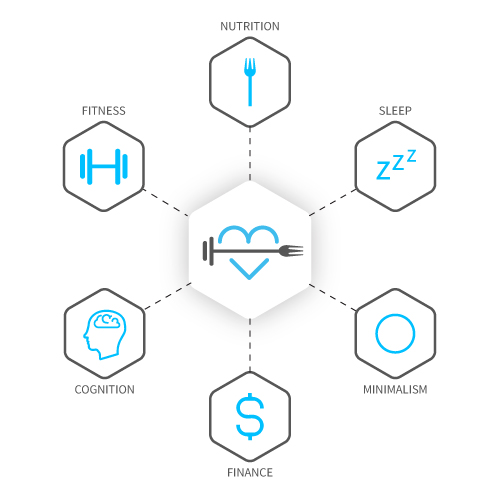 FITNESS
Total body fitness that develops strength, stability, mobility, flexibility, and balance. Injury prevention and posture realignment.
NUTRITION
Organic whole foods plant-based nutrition that avoids added salt, oil, and sugar.
SLEEP
Structured sleep program that facilitates high-quality recovery of the mind and body. Prioritizing quality of all sleep stages.
COGNITION
Cognitive development processes to increase brain health and performance. Think quicker, sharper, and clearer.
FINANCE
Optimize finances to achieve financial independence by increasing income, decreasing spending, and refining investments.
MINIMALISM
Practice a lifestyle of minimalism that increases purpose, decreases stress, and creates freedom. Live more with less.
Who Do I Help? I Help People Looking for a Healthier and Happier Life.
I prioritize helping people interested in sustainable lifestyle transformation through science backed methods. I don't offer quick fix solutions or the latest trends and fads.