2019 Fitness Goal – 5k Run
Another month, another stab at beating my dad's 5k personal record that he set at my age (17:45). Leading into the race, it felt like a pretty solid month of training runs since my last race in May so I felt prepared. I ran a 5k at Park Point in Rochester near the Rochester Institute of Technology in support of children affected by cancer. It was a pretty nice day at 72 degrees at race time but quite windy. And, the wind didn't help on some of the slightly hillier sections. But, overall I felt decent and set a personal record!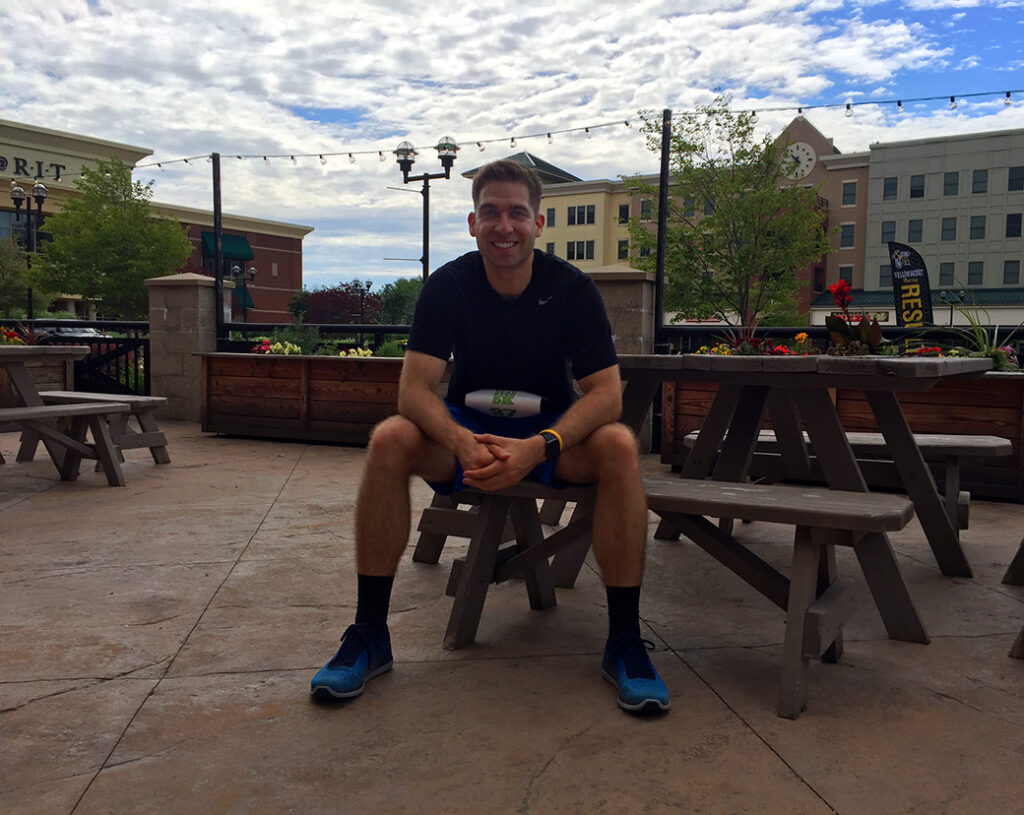 I finished at 19 minutes and 23 seconds. Below, are more details on the run.
I have to say that despite my time being 54 seconds faster than last month, the training runs weren't any easier. Almost every training run is a struggle to keep going because of how hard I need to push myself to improve. After each run I feel like throwing up for about the next 15 minutes. None of the run is fun, and the 30 minutes after aren't either. But for some reason, I look forward to the training runs each day. There's a constant desire to put in the work that's hard to understand. But I like it. And I'm already excited for the next one. And hopefully, we'll keep seeing progress into next month!
Finish Time: 19:23 (54 seconds faster than May!)
Mile Splits: 6'10" 6'24" 6'31"
Avg. Cadence: 167 SPM

Exciting New Apple Watch Features
The Apple Watch has moved from a status symbol piece of technology to a very important tool in health and fitness. I use it everyday to monitor my daily step activity, training runs, races, heart rate and more. I've found it to be a very useful tool to hold me accountable for my activity each day. And on June 3rd of this month, Apple announced a bunch of great new health related features coming to Apple Watch this fall.
Activity Trends: The watch will now track your activity trends over time. It'll show you a summary of your activity (time moving, standing, exercising) for the past 90 days and compare it to your activity for the past 365 days. It'll analyze upward and downward trends and then provide coaching tips for improvement. I'm excited about this feature because it takes a long term view on health and fitness. Right now, I can see how active I've been today but it's hard to tell how I'm doing these past few months compared to last year. This fall, I'll have a much better idea.
Hearing Health: The watch now has the ability to track environmental noise in real time and display it. It'll also send you notifications when the environment reaches 90 decibels which can cause hearing loss after repeated, long term exposure. As someone who wears hearing protection when using a blender and sits far away from the speakers at concerts, I'm very excited about this! Hearing loss prevention is rarely talked about and affects many people as they age. And, growing up in a culture where everyone is blasting their headphones and going to concerts, I believe this health issue will become more prominent in the next few years.
Menstrual Cycle Tracking: As a male without menstrual cycles, there's not much I can say on this topic other than it seems useful for women. So, I'll quote apple on the news: "The new Cycle Tracking app gives women the ability to log important information related to their menstrual cycles and see predicted timing for their next period and fertile window using the convenience of Apple Watch. The daily log function enables the quick addition of information related to the menstrual cycle, including current period, flow, symptoms, results from ovulation prediction kits and other elements of fertility tracking." -Apple
As an Apple Watch user, I'm eagerly awaiting these new features. If there's one thing I'm still left wanting more on, it's sleep analysis. Sleep analysis has been a part of Fitbit (another health and fitness tracker) devices for a while and provides super useful information. I used to have a Fitbit and this is one of the features I miss the most. But, other than that, I'm a happy Apple Watch user. If you're interested in picking up an Apple Watch Series 4, I've linked the one I have below.
Summary
It was a good month decreasing my 5k time by 54 seconds, but it's going to be that much harder to do it again next month. Especially, with my next race being only three weeks away. But, I'm excited to get after it and am looking forward to finding new ways I can use my Apple Watch to better my health and fitness.
If you liked this post, please subscribe to the weekly newsletter and follow the social media accounts for the latest content!
Disclosure: I frequently review or recommend products and services that I own and use. If you buy these products or services using the links on this site, I receive a small referral commission. This doesn't impact my review or recommendation.