My 3-Step Guide to Cognitive Health was recently posted on my website. This guide details the 3 most important actions you can take to develop and maintain a fit, sharp and accurate brain. Two of the steps within that guide include staying in contact with your social network and challenging your brain with difficult tasks. With a quarantine in effect because of the current pandemic, my family and I have scheduled weekly family game nights to both stay connected and challenge our brains. It's been a blast having my mom, dad, two sisters, brother and girlfriend all competing against each other online at once. So fun, I thought I'd share the three games we've recently played to stay cognitively fit.
Lies
I don't know the official name of this game, but we called it Lies. First, we split up into three teams of two to start. Two teams would play against each other per turn while the third team did game administration. Second, each of the two teams playing would designate a bidder and a guesser. The third team doing game administration would have a 30 second timer ready and develop a "how many" question. The "how many" question they develop must require a list of possible answers. For example:
How many states can you name that start with the letter "A"?
How many shoe brands can you list?
How many active NFL football quarterbacks can you name?
How many flowers can you list?
How many Disney movies can you name?
Once the game administration team has come up with their question, they can say it out loud to the two competing teams. Then the two team's bidder's will bid on how many answers they believe their partner (guesser) can name. They can bid back-and-forth until one team calls out the word "Lies." The exchange may look like this:
Team 1: My guesser can name 3 Disney Movies.
Team 2: My guesser can name 6 Disney Movies.
Team 1: My guesser can name 7 Disney Movies.
Team 2: Lies!
Once a team calls out the other team with "Lies" then the 30 second timer begins. At that point, the guesser on the opposing team starts listing out all answers they can think of until the timer ends. If they list at least the number that their bidder declared, then they win that round. If not, then they lose that round. The administrative team can decide upon "iffy" answers and declares the winner/loser.
This was a fun, interactive game that we enjoyed. It's even fun being on the administrative team that gets to decide upon the question and make rulings on the answers.
Codenames
Just last night we played Codenames. This game is better explained through the instructional video embedded below. For this game, we made sure each player had access to a computer so they could join both the video conferencing application and the online game board. We used the online game board linked here to setup the free game and shared the link with all players. Then we split up into two teams, designated our spymasters and competed. Even though it's a slower game than Lies, we all enjoyed it a lot as it really challenges your ability to connect similar objects/words. I also recommend eventually playing with a timer to help speed the game up.
Charades
The other game we've played is Charades. For this game, we split up into 2 teams. Each team had an actor and guessers. The first team's actor would select a Charades word from this online word generator to begin. We made Easy words worth 1 point, Medium words 2 points, Hard 3 points and Really Hard 4 points. This incentivized the actor to choose more difficult words and added a layer of strategy into the game. After the actor selected their word, we'd set a 30 second timer for the actor to act out the word while the guessers guessed. If they guessers guessed the word in time, they were awarded the points. If not, they didn't earn any points. We alternated back and forth for about 10 rounds. This game was fun as well and the varying difficulty of the words kept the game interesting the entire time.
Tips for Coordinating Online Games
Lastly, I thought I'd name a few quick tips for running a successful game night. These are the things we've found to be helpful to keep each week fun and interesting:
Send out an invitation to your game night a few days in advance with the suggested date and time.
Confirm all parties can make it a few hours before the game begins.
An hour before the game, send out the game rules/instructions to all players. I've found it best to find a quick YouTube video to share with everyone.
Pick a new game every week to keep it fun and interesting.
And that's it! I've found preparation and promptness is key to getting the game going on time and having a good time.
Final Thoughts
With the current pandemic restricting most of our social gatherings, we've had to find other ways to connect with our social networks. I've found weekly game nights to be a fun addition to our week. It provides us a space to connect, engage and challenge our brains. It's been a fun weekly routine and I'm already looking forward to our next game night. Try scheduling one of these games with your social network to connect, engage and challenge your brain too!
If you liked this post, please subscribe to the weekly newsletter and follow the social media accounts for the latest content!
---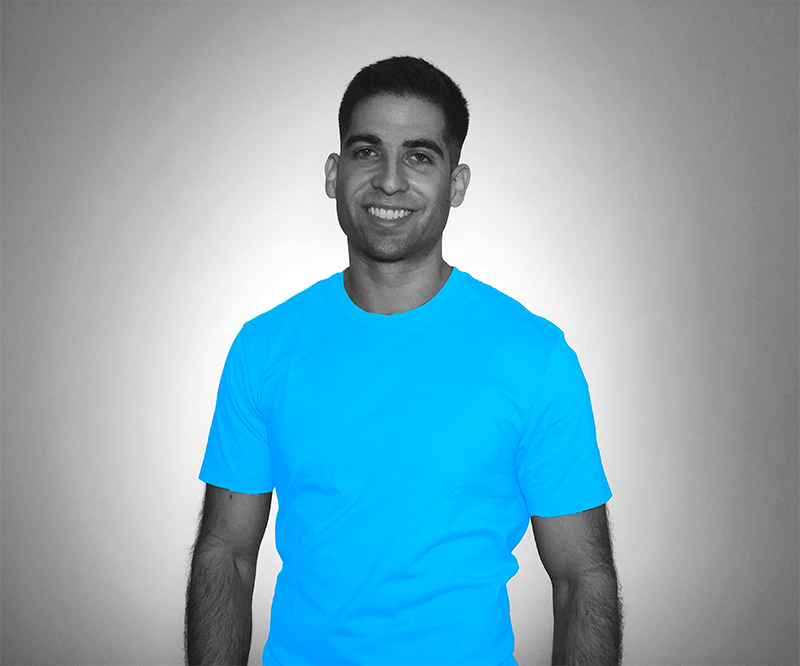 Hey, I am Brandon Zerbe
Welcome to myHealthSciences! My goal has always been to increase quality-of-life with healthy habits that are sustainable, efficient and effective. I do this by covering topics like Fitness, Nutrition, Sleep, Cognitive Health, Financial Independence and Minimalism. You can read more about me here.
---
Disclosure: I frequently review or recommend products and services that I own and use. If you buy these products or services using the links on this site, I receive a small referral commission. This doesn't impact my review or recommendation.