It's the end of 2019 and I thought I'd provide an update on my yearly progress to bettering health and happiness. This post includes progress I've made in the six categories I feel contribute to health and happiness the most. Cognitive Health. Fitness. Nutrition. Sleep. Personal Finance. and Minimalism.
Cognitive Health Progress
Books Read
My 2019 resolution was to read a book a month. And even though I did that, I was only able to review about 8 of those books in my blog this past year. In 2020, I'm looking forward to reading just as much, if not more and writing about every one of them. Below, are my three favorite that I'd be most likely to recommend:
Creativity, Inc.… This was my favorite book of the year because of the engaging story telling and lessons on fostering creativity. Since the book dives into a lot of the big hit movies (Toy Story, A Bug's Life, Monsters Inc) of my childhood, it makes the book extremely relatable and fun to read. Feel free to pick up your copy here.
The Power of Habit… I feel like this book can have a huge impact on many people's lives. It uncovers a lot of studies about how habits, routines, and rewards drive our day to day behavior. It then talks about how we can modify these routines and rewards to drive desirable behavior change like consistently working out, quitting smoking, eating healthy, or whatever your goals. If you have habits you'd like to modify, this book will help you do it.
The Algebra of Happiness… Lastly, this book has a ton of short stories about topics that influence one's happiness the most. From eliminating substances (alcohol, nicotine, etc.) to developing deep relationships and living healthy, this book covers a wide range of topics. But as the book states, it's less based on science and more based upon the author's personal experiences through life. If you're interested in finding more happiness, I would recommend this book.
Brain Games
This year I completed about twenty-two 30-minute cognitive brain workouts per month and made a ton of progress in the Lumosity, Elevate, and Peak apps. But when I step back and think about how this training has helped me day-to-day, I think there are some direct benefits. 1) By working on math questions almost everyday, it definitely helps me stay sharp with numbers. Whether it's calculating costs at the supermarket, developing budgets at work, or totaling scores on a board game… I can tell this training helps me stay sharp. 2) My vocabulary has grown. It seems that in almost every workout, there's a writing, reading, or vocabulary component. By training with a breadth of new words everyday, I feel like it's helped me better understand the English language and communicate more effectively. 3) I'm sure there are a number of other direct benefits that are just hard to quantify too. Whether it's memory, cognitive flexibility, problem solving, reaction time, or attention… working on these areas everyday probably has benefits that are just hard to measure or see in real-time as they're developed slowly over-time. Either way, I plan to continue these efforts into the new year and look forward to more cognitive progress.
Brain Workouts: ~22 out of 30 days per month average
Lumosity LPI: 1772 –> 1804 (+32 in 2019)
Elevate Average: 4230 –> 4460 (+230 in 2019)
Peak Brain Score: 734 –> 813 (+89 in 2019)
Physical Health Progress
5k Running Goal
Another goal I set for 2019 was to beat my dad's personal record in the 5k. His PR is 17 minutes and 45 seconds which he set at age 27. I attempted to surpass that this year but failed due to various reasons (injury, consistent training, effective training, etc.). Although, I didn't accomplish this goal, I definitely ran more this year than any other year of my life. And, I entered into more races this year than ever before. In the end though, I didn't meet my goal but I did learn how running can be fun and challenging. It taught me how much further I could push myself and my training. And for that, I'm happy with my progress in that journey. We'll see if I have this same motivation in 2020 and how much closer I can get.
21 Day Fix | LIIFT4 | 80 Day Obsession
I finished this year on a BeachBody streak by completing 21 Day Fix and LIIFT4, while currently progressing through 80 Day Obsession. I really like the BeachBody programs as there are so many to choose from, they are well thought out and complete programs, and there's participants on-screen of varying fitness levels that I can compare my weights and form against. Honestly, I use to do a bunch of Shaun T workouts in the past and never even knew they were through BeachBody. Now that I have access to the BeachBody on Demand subscription, I plan to continue working through multiple new programs next year and probably repeating LIIFT4 since I enjoyed it so much. I'm also planning on taking progress pics, measurements, and other tracking measurements to better gauge my results.
Nutritional Progress
I've made a continual effort to improve my nutrition throughout the year. I started out by rethinking the things I drink. Since researching beverages and writing my post earlier this year, I've stuck to drinking three beverages (water, healthy smoothies, and teas). I cut out the V8 lite juice I always use to have for breakfast because of the added sucralose and depleted fiber, and I've stopped buying smoothies that I know aren't made from whole fruits and veggies. By doing these things, I've cut my expenses and improved my health.
Next, I reviewed everything that I usually eat within a day. This helped me identify how much I was eating, and how I'd usually eat as soon as I woke up, and right before I went to bed. I've since decided to cut the number of calories I'm eating per day which many studies show are linked with life span. And, I've been trying time restricted eating, eating only during a 12 hour window for the day compared to my usual 16 hour window, which now gives my digestive system time to repair and rest. I've also focused on eating more whole foods plant based with Dr. Fuhrman's recipes and cutting added sugar, salt and fat from my diet. I hope to write more about this next year.
Sleep Progress
This year I educated myself on all the benefits of sleep and all the consequences of lack of sleep. I delved into the four pillars of sleep as stated by Dr. Walker and then implemented steps to satisfy all four pillars. First, I determined what time is the best time to go to bed. Second, I found the optimal amount of time I should be sleeping. Third, I setup a sleep schedule. And fourth, I created an ideal sleep environment to enhance quality and continuity. All of this has helped me optimize my sleep duration, regularity, continuity, and quality.
I've also gone about creating what I call the "Ultimate Sleep Sanctuary" which includes having the best head pillow, body pillow and mattress to facilitate sleep. I've then covered how you can control light, temperature and noise to gain deeper sleep and avoid fragmentations in sleep. In 2020, I plan to discuss updates I'm making to the sleep sanctuary for even better sleep by installing blackout noise dampening curtains and smart light bulbs to help regulate melatonin levels. For as much as we think we know about sleep, there's so much more to learn and improve upon.
Financial Health Progress
This year I wrote out the 8 step strategy I've been using on my journey to financial freedom. I've used this strategy to prepare for emergencies, pay off $150,000 of debt, and grow my net worth to a substantial figure by 28 years old. Next year, I plan to reevaluate the steps I've taken/developed and try to update it with a more simplistic approach that can achieve the same, if not better results. I also plan to start writing about increasing your income, managing your expenses and furthering your career. All of this will help create a more financially stable foundation to help you build a happier and healthier life.
Minimalism Progress
Lastly, I approached minimalism this year from a more digital point of view. I started analyzing the amount of time I was spending on my screen and the effects it was having on my health. I then found out ways to reduce it. I removed the games off the home screen of my phone and rarely play them now. I try to use social media on my laptop rather than my phone when possible to make it more inconvenient. I've switched my screen to mostly black and white to make it less appealing to use. And I've made myself more aware of my use by reviewing my screen time use on a weekly basis. I believe these efforts have helped me curb my screen time use and live more in the present. But, I believe I can still improve upon this a lot in 2020 and I look forward to it.
Final Thoughts
It's been a busy year. I've continually focused on improving my health and happiness through the six things that have effected my health the most… fitness, nutrition, sleep, cognitive health, finances and minimalism. And while I've accomplished a lot, I know there's so much more I'm looking forward to exploring and writing about. It's been a busy year. But, it's also been a very productive year. A year filled with improved health and happiness.
If you liked this post, please subscribe to the weekly newsletter and follow the social media accounts for the latest content!
---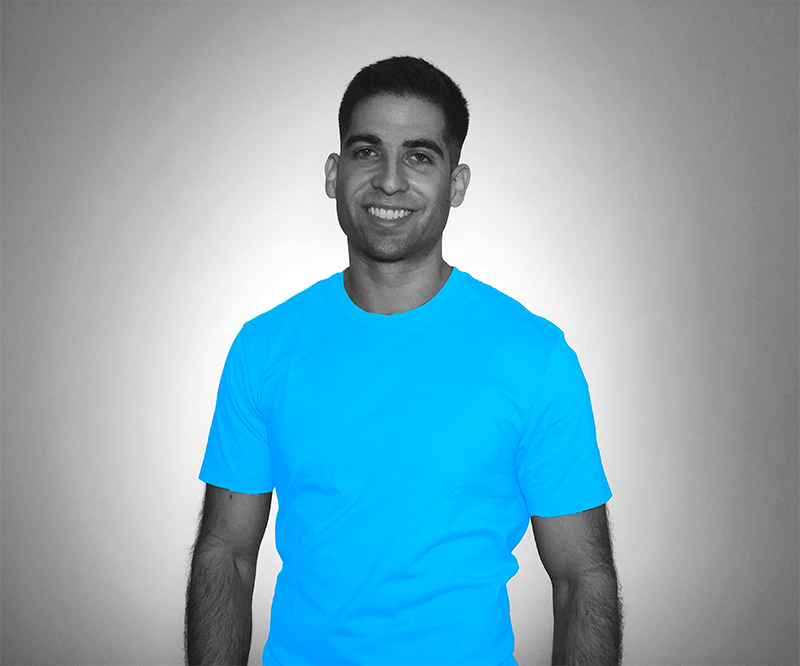 Hey, I am Brandon Zerbe
Welcome to myHealthSciences! My goal has always been to increase quality-of-life with healthy habits that are sustainable, efficient and effective. I do this by covering topics like Cognitive Health, Fitness, Nutrition, Sleep, Financial Independence and Minimalism. You can read more about me here.
---
Disclosure: I frequently review or recommend products and services that I own and use. If you buy these products or services using the links on this site, I receive a small referral commission. This doesn't impact my review or recommendation.