It's the start of 2020 and I thought I'd provide an outlook on my yearly goals to bettering health and happiness. This post includes progress I plan on making with myHealthSciences and the six categories I feel contribute to health and happiness the most. Cognitive Health. Fitness. Nutrition. Sleep. Personal Finance. and Minimalism. Feel free to read through and let me know in the comments below what you're most excited about, so I know how to tailor this year's content.
myHealthSciences
Podcast
I've been pondering starting a podcast over the past 2-3 months and I think it's getting real close until I begin work on this. My goal is to create an initial 10 episodes. I'll use the results of those 10 episodes to then decide if I'll continue podcasting. If the 10 episode trial run goes well, I'm hoping to have at least 26 episodes by the end of 2020. I think audio could be a great platform to expand upon and broadcast my thoughts and research in the health and happiness space. And, I'm pretty excited for the new opportunities it'll bring.
Consistent Posts and Newsletters
In 2019, I published 44 blog posts and sent out 19 newsletters. In 2020, my goal is to publish at least 52 blog posts and send out 52 newsletters. I'm planning on publishing my blog posts every Sunday/Monday night and sending out my newsletter every Monday night. If you're not on the weekly newsletter, or you know someone who'd benefit from being on it, please sign up here. The weekly newsletter provides an update of everything I've published within the past week along with three forms of media I've consumed and found beneficial.
Guides to Getting Started
Right now, the myHealthSciences blog posts are really a stream of conscience. They provide a lot of information on a specific topic that's relevant to me at the time of writing it. But, there's not any spot on my website where one can go view my general guidelines or principles on various topics. For example, say you were interested in following a diet recommended by myHealthSciences. Or, wanted to view the guidelines I follow every night for exceptional sleep. Where would you find that? What are my guidelines and principles, and how can you try them out to help improve your health? Right now, there's no real spot to find this information other than sifting through multiple blog posts. In 2020, I'm planning on developing pages for fitness, nutrition, sleep, cognitive health, financial independence and minimalism so that there's one permanent spot anyone can view to understand and get started in any of these topics. I believe these pages will have a big impact in broadcasting my message of health and happiness.
Cognitive Health Progress
In 2019 I read 12 books covering a number of topics related to health and happiness. In 2020, I plan on reading at least 12 more but with a more structured approach. I plan on reading a book in each of the six categories I write about (fitness, nutrition, etc.) as well as another six books that I find to be most beneficial for me and myHealthSciences. For January, I've already begun reading a book called Why We Sleep by Dr. Matthew Walker and it's been incredibly useful to me in expanding my knowledge about sleep.
Also, in 2019 I performed consistent brain training with the Lumosity, Elevate and Peak mobile apps. I've been pretty happy with these apps as they provide numerous games targeting a wide breadth of cognitive areas like memory, problem solving, listening, mathematics, language, and reading. But, I'm curious to know what other brain training mechanisms exist and how they compare with my current mobile apps. For example, I know Tom Brady (6 time Super Bowl Winning NFL Quarterback) endorses a web platform called BrainHQ. I've researched this platform a little and it seems interesting. So, I'm curious to perform more research on what else is available and start experimenting with the products and services I find.
Physical Health Progress
In 2019, I put a focus on beating my dad's personal record in the 5k run. And, while I did train and run more last year than any other year in my life, I didn't accomplish this goal. A number of factors including injury and inconsistent training left me with new personal records, but over a minute behind my dads record. Also, I completed three BeachBody programs at the end of last year after my running efforts diminished.
In 2020, I'm planning to continue running a few times a week, while also completing at least four exercise programs. I'm starting out by finishing up my 80 Day Obsession program which has about a month left and then moving into LIIFT4 again (both BeachBody programs). After that, I may try a new BeachBody program or research another well rounded fitness program that includes aerobic, anaerobic and mobility/flexibility work. I also plan on tracking my results better this year with progress pics and measurements.
Nutritional Progress
I made minor but good strides in 2019 for improving my nutrition. I switched out my breakfast V8 juice for a whole foods plant based smoothie. This removed additives like Sucralose from my diet and added in more fiber and nutrients. I've also cut down on eating out for lunch and have been consistently meal prepping healthy meals. This has helped remove the hidden sugar, salt and fat from my diet that restaurants always add to make their food more appetizing. It's also made me more aware of what ingredients I've added to my diet and it's definitely helped save me money.
In 2020, I've already started experimenting with time-restricted eating and have seen results. I'm planning on continuing this experiment and blogging about the experience. I also plan on trying at least one water fast, tracking another full day of eating (more accurately this time), and blogging about recipes I've been making. Every year I feel like I improve my nutrition a little more than the previous, and I'm looking forward to continuing that in 2020.
Sleep Progress
In 2019 I created the ultimate sleep sanctuary by purchasing the ideal mattress, head pillow and body pillow. I then determined what time I should be heading to bed, and the proper amount of time I should be sleeping. This allowed me to create and setup a sleep schedule that facilitates optimal sleep. I've since installed new soundproof blackout curtains, a thermostat that facilitates the proper temperature for sleep, and lights that imitate the sunset and sunrise. I'm still testing and reviewing all of these installations for an upcoming post but I've been very pleased with the results so far. In 2020, I'll continue optimizing sleep as I find new opportunities, and I'd like to find a mechanism or product that tracks sleep accurately. Right now, I know there are devices that track sleep (Fitbits, mobile apps, etc.) but none that are accurate enough to satisfy my requirements. I'm hoping that future product releases and further research will help me find a solution that works.
Financial Health Progress
In 2019, I made my largest purchase to date by buying my hybrid Chevy Malibu off of a 3 year lease. I also started investing in myself more by maxing out both my Roth IRA and HSA, raising my 401k contributions by 5%, creating an emergency fund in a high-yield savings account, and opening a brokerage account. I also documented the steps I've used and recommend for other people looking to invest in themselves too.
In 2020, I plan on reviewing the steps I took and recommend to determine if there was anything I could've done better. I'm also looking into combining or simplifying the steps so others are able to understand and follow along easier. I'm also looking into the options of maxing out my 401k, paying off my car loan early, or expanding my savings in a high-yield savings account. I've also dabbled a little in Bitcoin and plan on blogging about my experience and outlook for the cryptocurrency space. There's a lot to do financially this year so I'm excited to see how it shapes up and document the process.
Minimalism Progress
Lastly, in 2019 I focused on minimalism, but more on the digital side of it. I kept track of my mobile screen time usage, setup weekly reports on usage, and implemented tactics to decrease usage. I also detailed how companies are trying to hack our attention through advertisements and social media, and what we can do to combat this. All of these efforts were made to help me live a more digitally minimalistic lifestyle by focusing more on in-person interactions and the physical environment rather than pixels and notifications. In 2020, I'm planning on moving apartments and cleaning out even more of the stuff I've had for years but never use. I plan on reducing my footprint to only objects that I: 1) Love. 2) Have used within the past year. And, 3) Plan to use again within the next year. I'm excited for this process as reducing the amount of clutter in my life helps me live a more frugal, free, and purposeful life.
Final Thoughts
2019 was a big year for me. The creation of myHealthSciences and blogging means that everything I write about is posted for all to see. This overlying factor puts a healthy pressure on me to perform quality research so that I can provide trusted content for you. It's also provided me with motivation to keep improving in all areas of life so that I have content to write about. All of this has helped me have what I would consider, the most productive and healthy year of my life. I'm extremely excited to see how 2020 shapes up and how I can help you live happier and healthier.
If you liked this post, please subscribe to the weekly newsletter and follow the social media accounts for the latest content!
---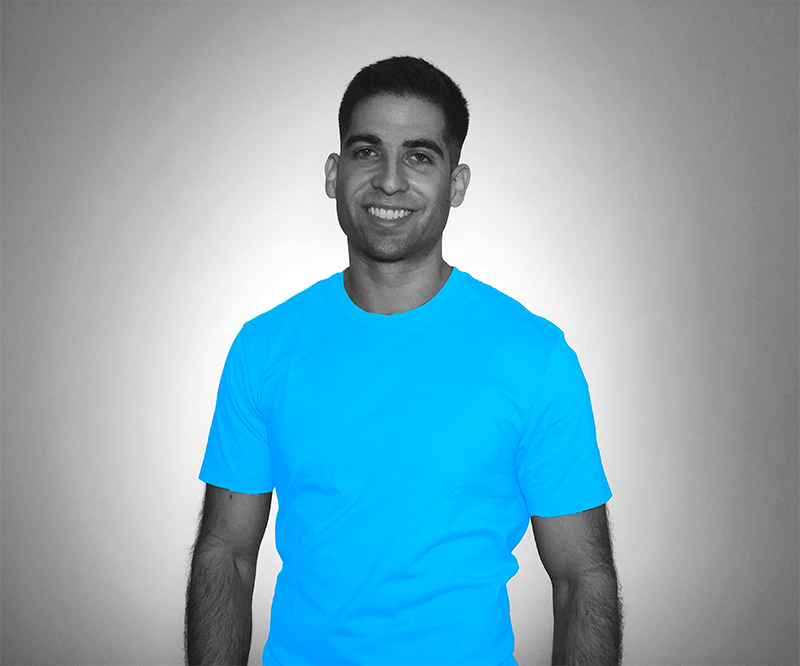 Hey, I am Brandon Zerbe
Welcome to myHealthSciences! My goal has always been to increase quality-of-life with healthy habits that are sustainable, efficient and effective. I do this by covering topics like Cognitive Health, Fitness, Nutrition, Sleep, Financial Independence and Minimalism. You can read more about me here.
---
Disclosure: I frequently review or recommend products and services that I own and use. If you buy these products or services using the links on this site, I receive a small referral commission. This doesn't impact my review or recommendation.